Since 2004, Francis Family Renovations has been assisting homeowners in Southeastern Pennsylvania in creating the spaces they desire (and need). As a family-owned business, we recognize the value of bringing people together and encouraging one another.
That is why, for us, it is more than just upgrading your spaces. Our main objective is to provide our customers with long-lasting and personalized designs. We warranty all of our work and have established our company on delivering the best service possible so that you never have to utilize those warranties.
We'll provide you with all of the resources to help you realize your idea and bring it to life. We recognize that having work done on your house can be stressful, hence we aim to make this procedure as simple as possible for you. Our experienced design team will assist and empower you throughout the process so that you may fall in love with every element, no matter how tiny.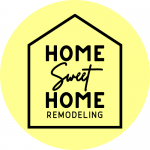 To get started on your home remodeling project, it is good to understand how much of an undertaking it will be for you. Home Sweet Home Remodeling takes pride in providing a wide range of high-quality remodelling services. We will provide answers for all of your renovation questions. Schedule a consultation!
Our first step is to get to know our customer, your design and your space. We ensure your project will be done properly from start to finish. If you're thinking about upgrading your home, then there's no one who can match our expertise. At Home Sweet Home Remodeling, we want your new space to be the ideal blend of comfort and practical efficiency. Allow us to be your partners in determining what is best for you.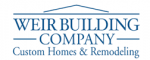 You Dream It, We Build It
Having peace of mind prior to the start of your job is what makes your home building or remodelling journey a wonderful one. Weir Building Company is here to offer you just that and more!
We ensure our clients will enjoy a stress free renovation experience by avoiding any surprises or unannounced changes. We have used our 25 years of expertise in the field to continuously develop solutions that blend our clients' wishes and needs with their budgets. We're always looking for ways to enhance our processes to listen and learn from our clients. We look forward to working with you and making your home remodel project a reality. Contact us today!