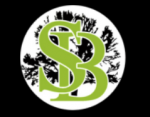 860-321-8499
1495 Wolcott Road, Wolcott, CT, 06716, US,
We are a tree removal company located in Connecticut. We offer emergency tree removal, crane services, and wood chipping to most of the state. If you experience a tree disaster don't wait, give us a call. We are able to handle anything from small brush to large or dangerous trees with our cranes. We take our work seriously and strive to provide only the safest and most professional tree removal services possible. We serve Litchfield County, Hartford County, and New Haven County, call us today!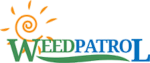 7235 Girard Road NW, Edmonton, Alberta, T6B 2C5
Weed Patrol provides the best lawn care service in Edmonton. Our lawn care program is liquid fertilizer and commercial weed control that is not available to the homeowner. Our team of Edmonton lawn care experts are trained, certified, and licensed to apply commercial grade weed control and a professional quality liquid fertilizer to your lawn. Our weed control is commercial strength that you cannot buy at Home Depot or Canadian Tire. We apply the best products to your lawn. We blend our fertilizer daily for the time of year and current local Edmonton weather and growing season.