Posting your business to our directory is fast, simple, and easy  
If you're on a shoestring budget, we even offer a very basic free directory listing for your business.
Here's how it works:
You must register to use the system.  This means you will create a free account with a username and password. 
Upon completion of the registration process, you have permission to leave business reviews and list your own business.

But Wait – After registering you'll then be able to list your business.  Registering to use the system does not list your business.

You can upload your business logo, write a description of your business, tell users which areas of town you serve, list hours of operation, a telephone number, and your business website.
Why would anyone want to do this if they have their own website?  Great question.   Simply stated – when you go fishing, the more poles with bait you have out in the water, the better chance you'll catch a fish.  Listing your business here is similar to physically fishing.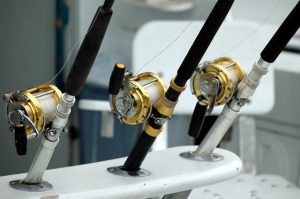 We're a better directory than most because we don't allow spam – and we invest in our infrastructure by boosting its rankings in the eyes of the major search engines.  This just means that our directory is likely to carry much more weight than your website because we optimized it to do so.  Yes, it's possible people will never see your website but you can be found first online here.
Did you know that a website may not look pretty to the eye, but to a search engine a properly optimized website is a beautiful thing.   🙂  
Grab your penny jar and for a few cents a day add your free or paid listing to our business directory.  You'll be happy you did.  Look how easy it is to add your business.
p.s. Did you know we can analyze your website and web presence for free and tell you why your phone isn't ringing with new customers?  Yup, a real American will review it and make you a customized video – for free.   Sure, we'd love to help you – or heck, we can even send you leads from one of our highly specialized websites.