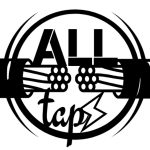 469-298-8420
Terrell, Texas
All Tapz Electric, your trusted 24/7 on-call electrical repair service provider! We are a dedicated team of professionals, committed to keeping your electrical systems up and running smoothly around the clock.

Electrical issues can occur at any time, and we understand the importance of having a reliable partner who can promptly address your concerns day or night. Our 24/7 on-call electrical repair services are designed to provide you with peace of mind, knowing that help is just a phone call away.

With All Tapz Electric, you can trust that your electrical repairs are in capable hands, 24 hours a day, 7 days a week. We take pride in our dedication to customer satisfaction and the reliability of our services, making us the go-to choice for all your electrical repair needs.

Don't let electrical issues disrupt your life. Contact us anytime, day or night, for swift and dependable 24/7 on-call electrical repair services.

469 512 9573
13534 Fernheath Lm, Dallas, Texas, 75253
Electrical services